Farage is a very busy man these days, juggling not being an MP with not being UKIP leader, just about finding the odd hour or two to spare to not attend to his duties as MEP. Fear not though, for despite his coy departure from UKIP leadership, professing he "couldn't possibly achieve more" and "wants his life back," the Kipper has threatened a "return to the frontline"…
Cabinet ministers are gutless and weak on Brexit. I will come back to frontline politics if Leave voters are betrayed in 2019. pic.twitter.com/Sgxwl3ZtaH

— Nigel Farage (@Nigel_Farage) August 7, 2017
It wasn't that much of a surprise: since his fall from grace, Farage has threatened to return at least three times in the past two months (here, here and here). Twitter wasn't particularly forgiving however:
You've never reached the front line of politics Nige

— Tricky (@Tricky_1) August 7, 2017
He had probably forgotten, being so busy, but Twitter reminded Farage that not only was "frontline politics" a charitable way to describe his electoral record, but he had also failed to become an MP SEVEN times:
That would surely be a 'betrayal' of all the UK voters who have repeatedly refused to elect you to Parliament.

— Amanda Kendal (@AmandaKendal) August 7, 2017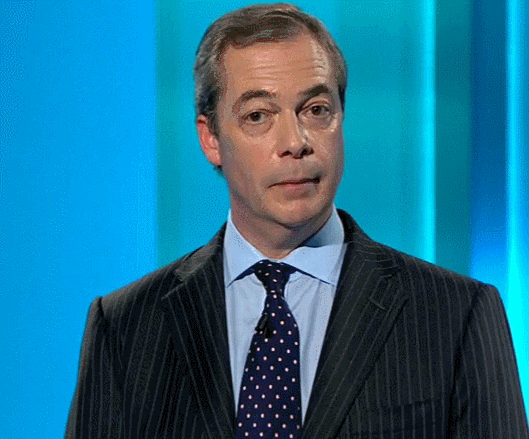 Maybe eighth time's the charm, hey Nige?