BBC Radio 4 Today is in hot water, after inviting Tory dinosaur Lord Nigel Lawson to share his climate-change denying views in a panel discussion with leading climate scientists.
Bizarrely, the BBC thought the diet-book author and ex-politician would provide much-needed balance in the complex discussion on climate change and energy policy.
Lawson told listeners that climate change was a "non-issue," and that prominent climate change campaigner Al Gore was "the sort of bloke who goes around saying the end of the world is nigh!"
The BBC doesn't give time to flat-earthers. Why does it give time to Nigel Lawson and other climate change deniers? https://t.co/CDkC8crEuB

— Jo Maugham QC (@JolyonMaugham) August 10, 2017
Unsurprisingly, the scientific community were merciless:
For @BBCr4today to bring on Lord Lawson 'in the name of balance' on climate change is both ignorant and irresponsible. Shame on you.

— Jim Al-Khalili (@jimalkhalili) August 10, 2017
Dear #r4today,
The next time you discuss the latest advances in cancer treatment, can I take part?
Because it's my frigging star sign.
Tom pic.twitter.com/iGSKJ74xAH

— Tom Pride (@ThomasPride) August 10, 2017
It's not the first time either that the BBC has been forced to apologise for airing climate-change deniers, which makes their decision to interview Lawson –a man who founded UK's most notorious climate-change denial policy forum, and who recently lauded Trump's exit from the Paris climate deal–  all the more perplexing.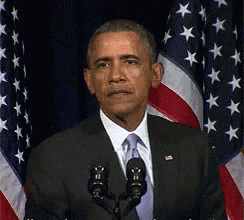 What next, tin foil hats?