A graph created by the BBC, based on figures by the independent Institute of Fiscal Studies, undermines the claims by the Tory govermnment that they are adequately funding the NHS.
It shows how health spending has sharply slowed down since the Tories and Lib Dems came into power since 2015.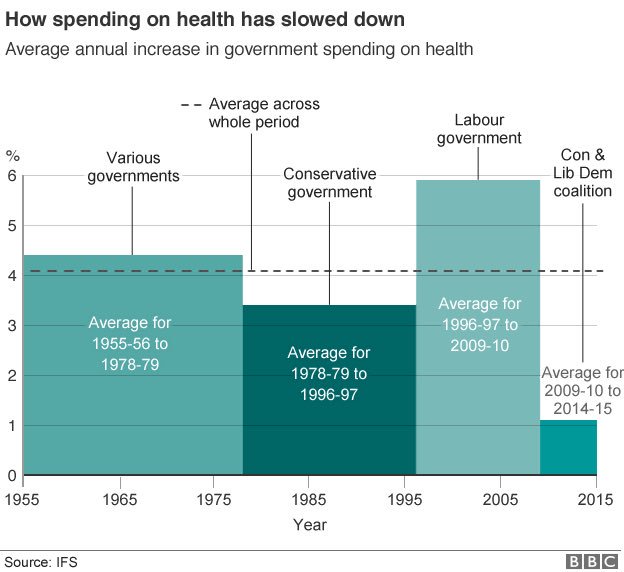 And this was during a time they pushed the NHS into a massive reorganisation too.
Is it any wonder there is a crisis?