The Health Secretary Jeremy Hunt has finally admitted that the NHS is facing an unprecedented crisis that is putting thousands of lives at risk.
He made the admission this morning after more horror stories forced the issue on to the agenda.
Britain now spends less money on health as a percentage of our national income compared to Germany and France.
The Daily Mirror's front page this morning also pressed the point – saying spending levels are at the levels of the 1950s.
Hunt was given several examples on the BBC this morning of patients who had been failed because of severe shortages.
He admitted:
It is incredibly frustrating for me. I am doing this job because I want NHS care to be the safest and best in the world. That kind of care is completely unacceptable. No-one would want it for members of their own family.
The Prime Minister has been very clear. We recognise the pressure's there. We recognise there is a problem about the sustainability of the social care system.
But asked if the government woud plug the gap with spending committments, he evaded the question.
Shadow Chancellor John McDonnell criticised his opponent this morning on Twitter:
[email protected]PHammondMP This is your fault for not giving an extra penny to the NHS at the Autumn Statement. We need solution before Budget in March.
On Twitter several people shared this image, and pointed the finger at Jeremy Hunt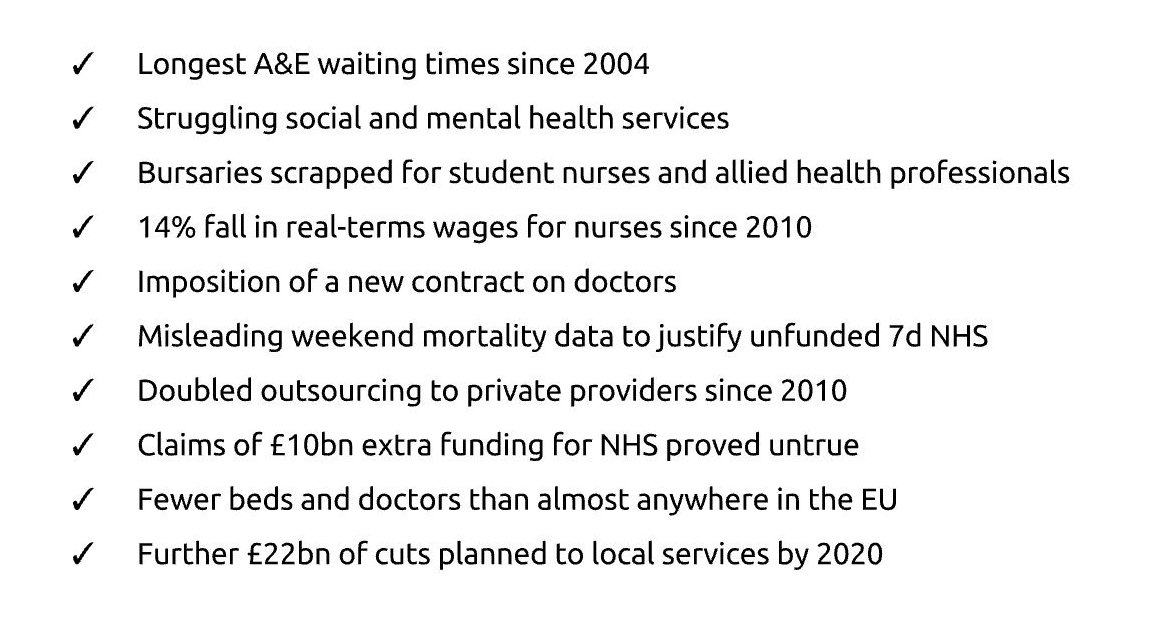 Most worryingly, Barrister Sir Robert Francis, who uncovered the Mid Staffordshire crisis, told the Health Service Journal that the NHS was facing an "existential crisis" which made a further similar scandal "inevitable".
A lot of news narrative seems to blame "an ageing population". We had that five ago and we weren't in crisis

— Dr Ben White (@drbenwhite) February 9, 2017
A year ago #juniordoctors were vilified & dismissed as hyperbole and crying wolf. We tried to warn of an impending crisis repeatedly

— Dr Ben White (@drbenwhite) February 9, 2017
The junior doctors have been proven completely right