The annual Dusseldorf carnival is usually a place for political satire. But this year they took it to another level.
Pictures from German media from this weekend show Germans eager to ridicule not just Theresa May's plans for Brexit, but especially Donald Trump.
And they didn't hold back either.
To the point https://t.co/4BcdJ5FUEZ pic.twitter.com/w1WRT0Ro6R

— Dr. Rainer Pausch (@jazzonbike) February 27, 2017
And one featuring other far-right figures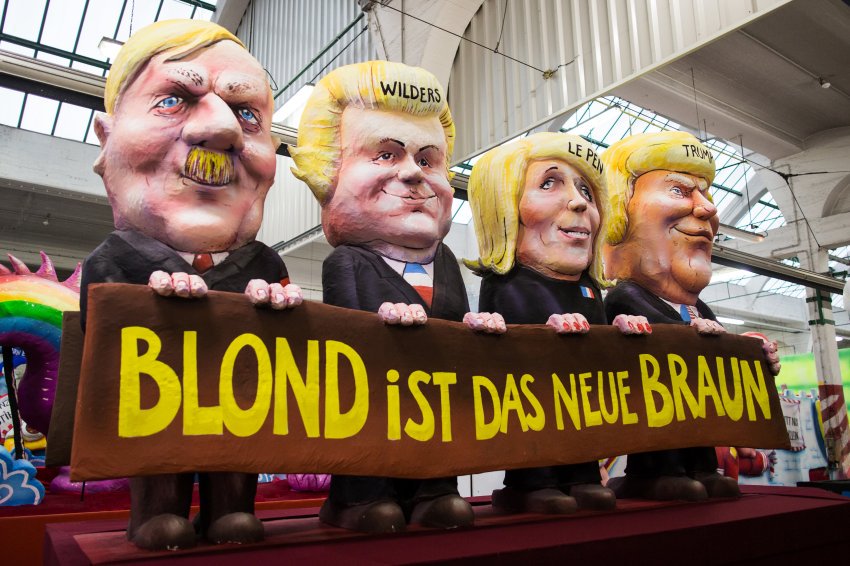 'Blond is the new brown' – said the float featuring Trump, France's Le Pen, Netherlands' Geert Wilders and, of course, a blonde-painted Adolf Hitler.
Some floats took aim at Turkey's Erdogan, others at ISIS and far-right extremists.
The float featuring Theresa May was on point too
As ever, Karneval approaching current trends and political moments with such nuance and subtlety. pic.twitter.com/6Y13MXqGUZ

— Stefan Bienkowski (@SBienkowski) February 27, 2017
Some floats took aim at Merkel and SPD's candidate for Chancellor Martin Schulz too.
We couldn't have done it any better, frankly
—
An earlier version of this piece said the Carnival wasn't usually political, which was a mistake. That has been amended.