Four years ago when foreign-born British athletes were competing in the Olympics, the Daily Mail and Telegraph called it controversial and said they were "plastic Brits".
And yes, that included Mo Farah and the Belgian-born Bradley Wiggins.
But now the right-wing newspapers seems to have conveniently forgotten itheir embarrassing racism since Mo Farah is dominating the coverage again.
The term was derived from Plastic Paddy, which was used to describe people who claim to be Irish despite not residing in that country.
This is the Daily Mail front page today
There's no mention of the term "plastic Brits". But four years ago the Daily Mail reported:
The controversy over 'plastic Brits' has been reignited by the revelation that Team GB will have 61 overseas-born athletes competing at this summer's London Olympics.

Team GB Andy Hunt has come under fire over the selection of Cuban-born triple jumper Yamile Aldama and wrestler Olga Butkevych, who was born in Ukraine but received her UK passport only a couple of months ago.

And now a Daily Telegraph survey has revealed that 11 per cent of the 542-strong were born abroad. The figure has been inflated by some athletes who were simply born away from home to British parents. Basketball and handball will both field nine foreign-born competitors in London.
That wasn't the end of it either.
Another comment piece by Des Kelly was more inflammatory, claiming that 'Plastic Brits insult our Games'. There were numerous such articles.
Also worth remembering, Mo Farah came to Britain from Somalia at the age of eight.
He would likely be depicted by this Daily Mail cartoon at the time (via @josephwillits).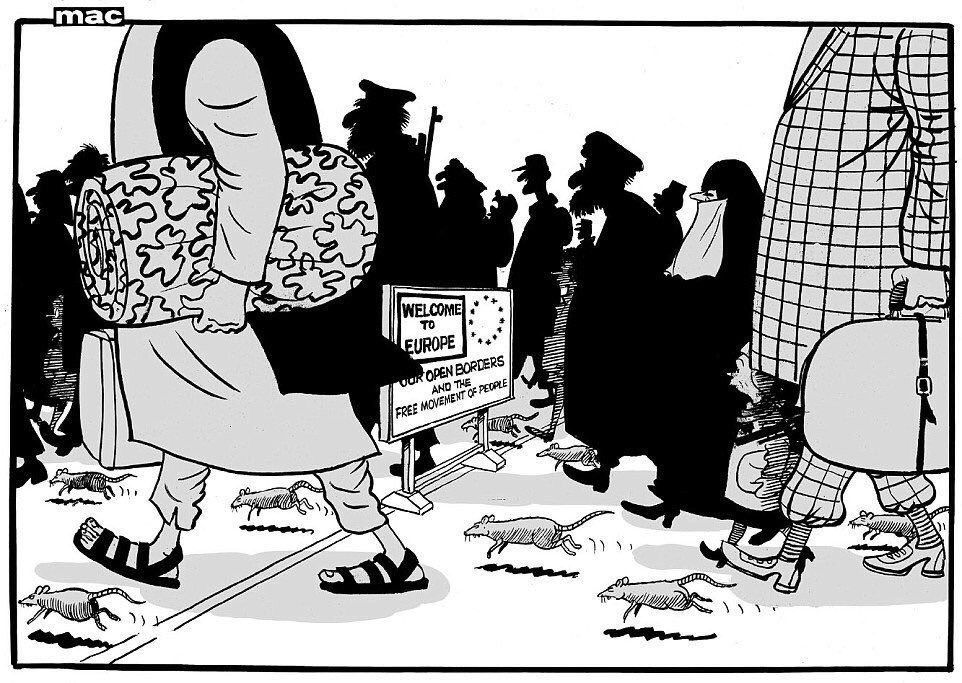 The Daily Mail came under a torrent of criticism, and it seems to have seen some sense now
Let's hope this marks the end of another embarrassing racist episode for the Daily Mail.