A final rush of polls last night and today have shown a lead for the Remain side, as long as voters turnout in high numbers as expected.
A final poll by the company Comres, has found Remain 8 percentage points ahead of Leave.
Another one, by YouGov released at 10pm last night, also found a swing to Remain. It had Remain at 51% and Leave at 49%.
And this afternoon, polling company Ipsos-Mori found support for Remain at 52% and Leave at 48%.
Last week, most of the movement in the polls was towards Leave, as voters started paying more attention to the EU Referendum.
However, since then, it is thought that most Don't Know voters have opted to stay in the EU.
The Comres Poll today was certainly the most optimistic of a Remain victory.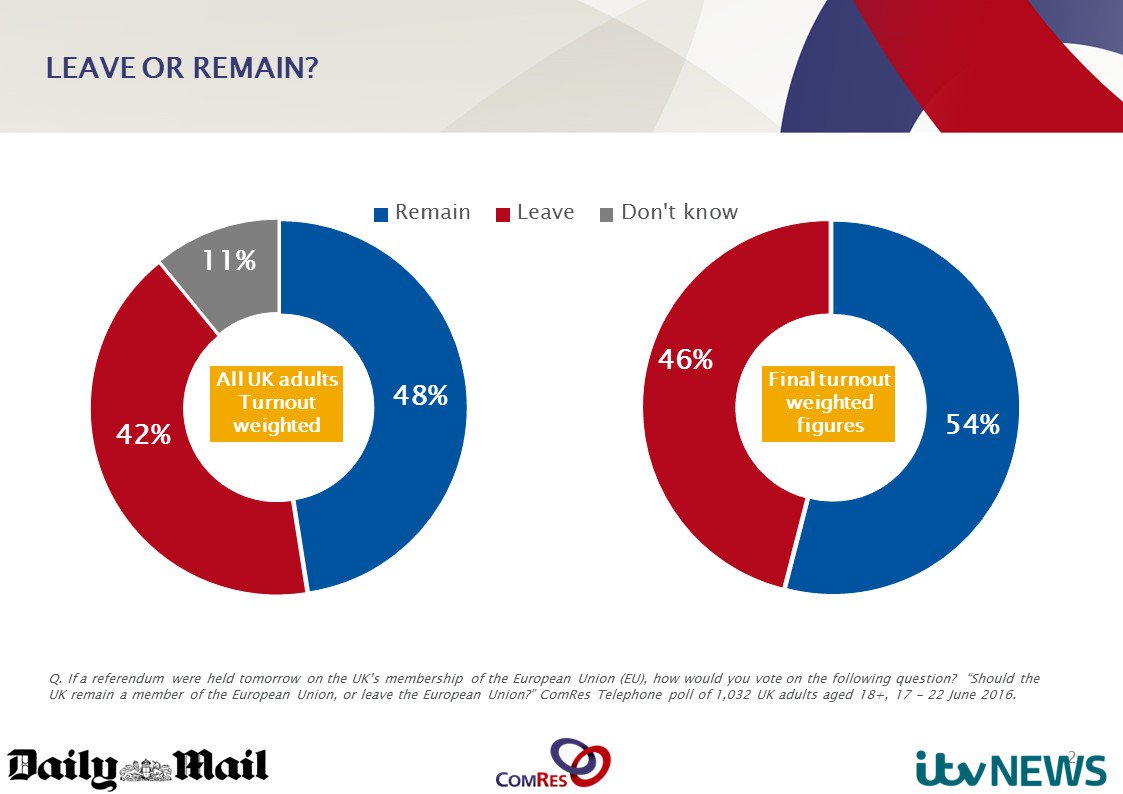 Another poll by Populus is expected today afternoon too.
But it will all depend on turnout… go and vote!