It was billed as the "biggest rally in modern British political history" by Nigel Farage – but as with his other predictions it may turn out to be the soggiest instead.
A concert on the eve of the EU Referendum, called Bpop, has already turned into a farce as acts pull out and people mocked it on social media.
Backed by Leave.EU (not to be confused with Vote Leave), with Nigel Farage as a "special guest speaker", the event was confirmed for the Genting Arena in Birmingham on 19th June.
But one by one, the acts lined up have been melting away as they realised what they've been pulled into.
This was the initial list:
– drum and bass act Sigma
– Electric Swing Circus,
– Phats & Small
– DJ Luck & MC Neat
After they all reportedly pulled out, a new line-up was announced this week:
– 90s boybands 5ive and East 17,
– Britain's Got Talent judge Alesha Dixon
– American disco stars Sister Sledge
– Gwen Dickey of '70s R&B band Rose Royce.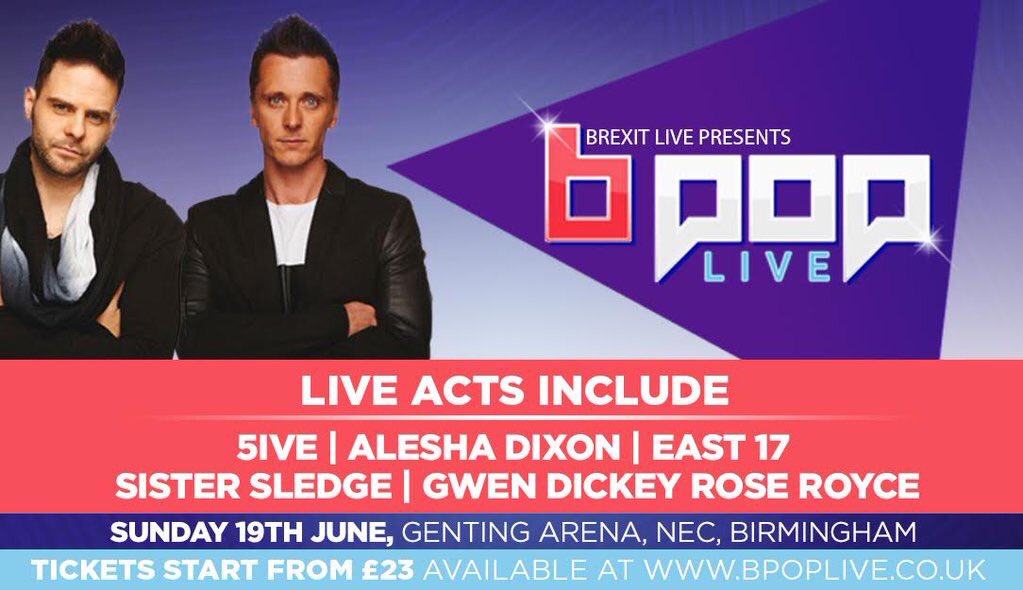 What a star-studded line up! The punters were practically salivating!
Then, 5ive and East 17 pulled out yesterday afternoon, telling the Mirror:
When Rich and Scott agreed to play the event they understood that it was a pop concert funded by one of the Brexit organisations and not a political rally. As it has come to light that this is more a political rally with entertainment included they have both decided to cancel their involvement.
Then Alesha Dixon pulled out too.
—–
UPDATE: Sister Sledge have also pulled out of the concert, their American representative confirmed to Political Scrapbook this afternoon.
That doesn't surprise us, given Sister Sledge's politics…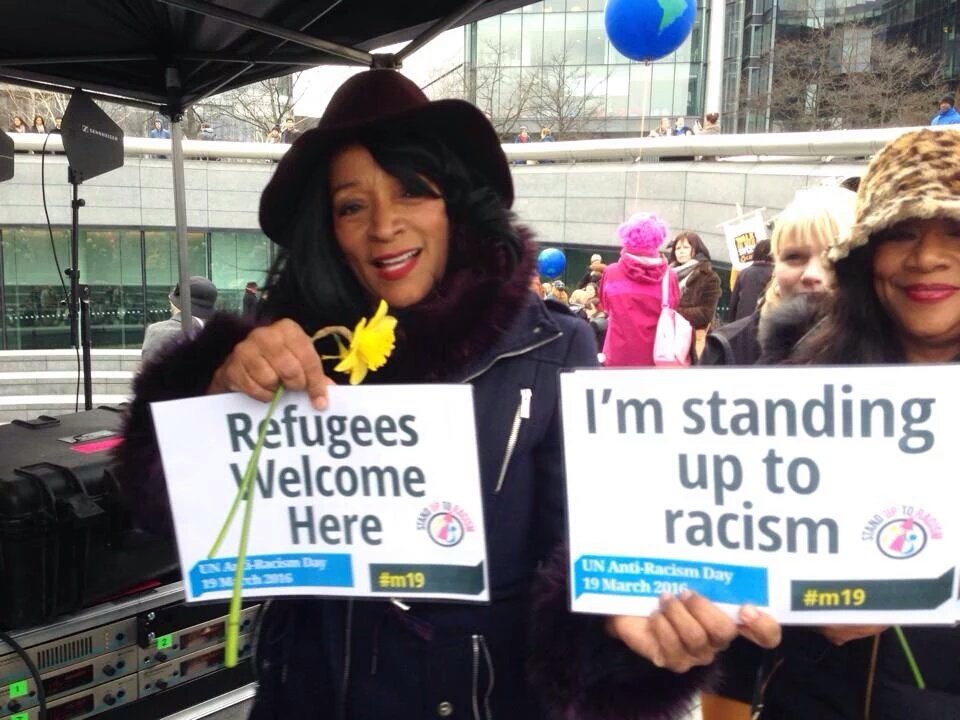 That leaves just Gwen Dickey Rose Royce…
The event was also mercilessly mocked on Twitter
New headline act for #BPopLive pic.twitter.com/qwXvMMXwiz

— Mouth of Sauron (@simon_lindsell) May 24, 2016
Had to check for myself. Yep, I could have bought 10 seats in the third row. #BPopLive #BFlopLive pic.twitter.com/451dX5m1Fi

— SLATFascists IMP (@SLATFascists) May 24, 2016
Why is Cliff not at #bpoplive? Because he'd sing "We're all going on a summer holiday (that will cost £230 more after Brexit)"

— David Eckhoff (@theroyalfactor) May 24, 2016
The acts announced for #BPopLive must be hard up and desperate to share a stage with @Nigel_Farage. Also unaware it'll kill their careers.

— MartynWaites (@MartynWaites) May 24, 2016


What's the bet this line-up will also fall apart by the end of the day?