With the execution of Troy Davis in the early hours of the morning, we should remember that supporters of the death penalty in Britain are currently running their most high-profile campaign in years. The e-petition from the so-called "restore justice" campaign currently stands at 21,000 signatures.
We know from history the inevitable consequence of reintroduction of capital punishment: that, sooner or later, innocent people will be killed by the British legal system. Below are five cases in which the convictions of hanged suspects were subsequently thrown into doubt, with many officially exonerated.
Derek Bentley was hanged in 1953. In a robbery during which Craig was carrying a gun, Bentley, who had a mental age of 10, shouted "Let him have it!" to his friend who then shot PC Miles. Bentley's defence claimed he meant for Craig to give miles the gun, but the prosecution alleged he meant to shoot him. He was posthumously pardoned in 1993, and his conviction quashed by the Court of Appeal in 1998, after a long campaign by his sister Iris. Unfortunately, she did not live to see it.
Ruth Ellis was the last woman to be executed in England for the murder of her lover, David Blakely, at Holloway Prison in 1955. The jury took just 14 minutes to find her guilty.  Ellis did not appeal against her conviction. Ellis' family campaigned for her murder conviction to be reduced to manslaughter on the grounds of provocation. They argued Ellis was suffering "battered woman syndrome". She had suffered a miscarriage just 10 days before the killing after David Blakely had punched her in the stomach. The defence of diminished responsibility did not then exist.
Timothy Evans was hanged in 1950, convicted of the murder of his wife and daughter, later found to have been actually committed by his neighbour, the serial killer John Christie. In an investigation marked with poor practice, the police failed to find other human remains in Christie's garden, and were alleged to have coerced a false confession from Evans. He was granted a royal pardon (posthumously) in 1966, but despite an attempt to have the conviction quashed in 2004, judges refused on grounds of cost- although they accepted he hadn't been guilty.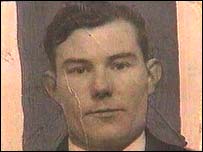 George Kelly was hanged in 1950, convicted of the murders of Leonard Thomas and John Catterall in a burglary of the Cameo Cinema in Liverpool. The investigation led to Kelly as a small-time criminal active in the area. Kelly's conviction was overturned in 2003, after it came to light that Merseyside Police had ignored reports of an apparently genuine confession from another man.
Mahmood Hussein Mattan was a Somali national hanged in 1952 for the murder of Lily Volpert. He was arrested and charged by police after testimony from another suspect in the case, which more closely matched another suspect, not Mattan. Evidence was also omitted from court of an eyewitness identification which seemed to exonerate Mattan. His case was the first to be reviewed by the new Criminal Cases Review Commission, and in 1998 the Court of Appeal found the case was "demonstrably flawed".
Do we really want to join the ranks of China, Pakistan, Iraq and Saudi Arabia?