In a hypocritical (and unknowingly bigoted) admission, UKIP's biggest donor has told ITV News that his businesses may have benefited from cheap immigrant labour — but that having foreigners "in your community" is somehow a different matter.
Paul Brand interviewed Paul Sykes in his Yorkshire country pile:
Sykes: Who knows. I have maybe enjoyed cheap labour coming from other countries.

Brand: Isn't that a bit hypocritical if you've employed immigrants in the past?

Sykes: I haven't

Brand: So you've never employed an immigrant?

Sykes: I'd have thought there might be one. I'd have to look and check. But you've not – this is a different thing. You're talking about whoever were in your community [sic].
One thing's for sure, £650m Sykes shows that money sure can't buy taste: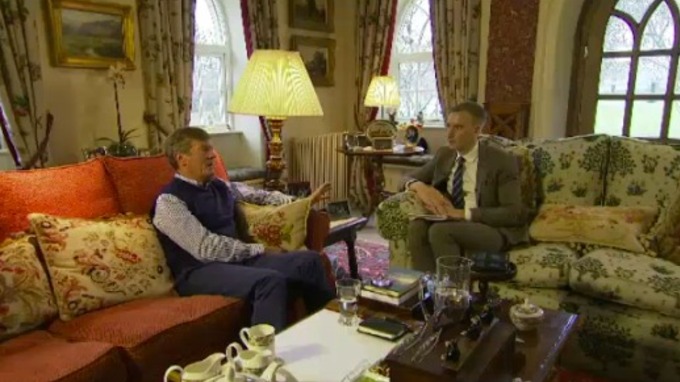 Scrapbook hopes Brand's eyes recovered from the visual onslaught of that decor.